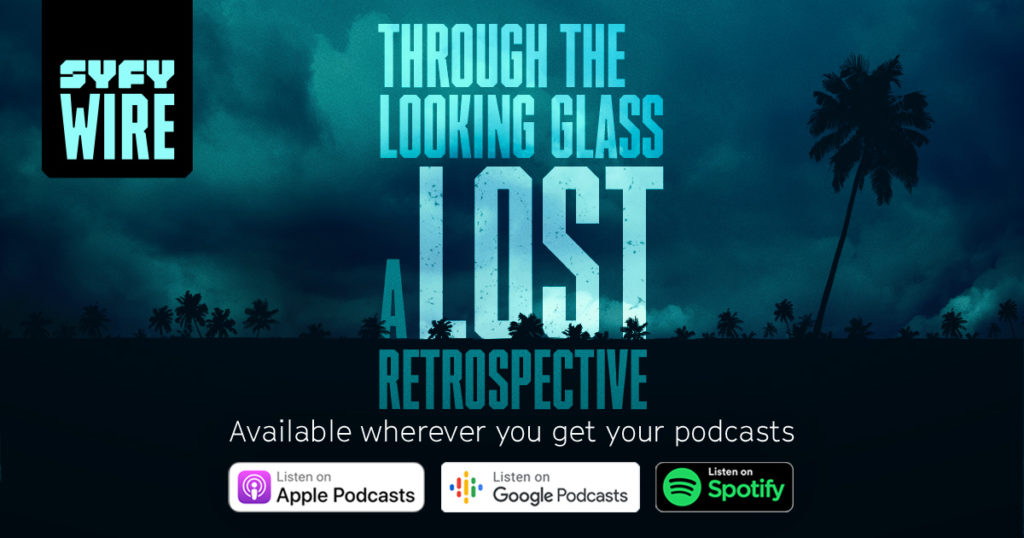 Hello! I am very excited to share this with you. Tara Bennett and I are co-hosting a new Lost podcast for SyfyWire. This six-part podcast will explore the show's impact, influence and legacy through a series of conversations with special guests. New episodes drop once a week, and if I may be so bold, you're really going to want to hear our season finale.
As noted in Tara's story on the podcast's debut, those guests include Melanie McFarland (Salon), Sarah Rodman (EW), Nikki Stafford (Finding Lost books), Lost transmedia innovators John Bernstein and David Daniels, Sky1's The Lost Initiative co-host (and Official Lost Magazine editor) Paul Terry. And we've also got former Lost scribes Drew Goddard (The Good Place) and Elizabeth Sarnoff (Barry), as well as Lost executive producers and showrunners Damon Lindelof and Carlton Cuse.
Here's a direct link to the podcast if you use Apple for your podcast needs. And here's the full roster of links to Through the Looking Glass:
Apple Podcasts
Castbox
Google Podcasts
PocketCast
RadioPublic
Stitcher
Earlier this year, I did a Lost re-watch, something I'd wanted to do for a while. It was illuminating and refreshing to watch the show far away from the hubbub around it when it was on the air. I enjoyed a lot of that hubbub and I certainly contributed to it! But as a fan of television — especially genre television, character-driven stories and TV that plays with boundaries and expectations while aiming directly at the mainstream — it was a fascinating experience. Many of the thoughts that I had about the show filtered into the conversations that we had for Through the Looking Glass.
I can unreservedly say that working on this podcast and having these conversations has one of the most enjoyable experiences of my professional life. That's partly because I got to work with Tara Bennett and Paul Terry (who co-wrote the Lost Encyclopedia and who are the best in every way). It's also partly because whatever my expectations were for the conversations we pursued with our guests, the actual talks we had blew way post those hopes. These folks were insightful, funny, entertaining, thoughtful and not averse to getting absolutely real. Seriously, this whole experience has been a blast.
If you give our podcast a shot, thank you! And before you go:
One last thing: If you like the podcast, check out some of my other work!