This is my personal list of the top 100 101* programs of the decade.
I only considered programs that premiered after January 1, 2010. If you get mad about an omission, there's a 98% chance that the show you're cranky about premiered before that date. I'm almost annoyed at myself for imposing that limitation, because it means I can't include Men of a Certain Age, which is so, so great (and which premiered in December 2009). But that's the rule I decided on, so it is what it is.
Here's what I decided not to consider for the list: Commentary programs (like "Full Frontal"), documentaries, comedy specials or any kind of reality TV. Though I didn't set out to exclude it, I also ended up without any shows primarily aimed at kids. No hate for any of these genres: I just ended up organically focusing on the kinds of scripted storytelling I love.
So this list consists of scripted TV released in the last decade that I saw and liked enough overall to put it on this list. My best-of-the-decade roster would have been much longer if I could have put selected seasons of some shows on it. But I went with the "all or nothing" approach. There are shows below that had occasional dips in quality, but they also had something special, were pretty consistently good and/or had a number of excellent or great runs during their lifespans, so they made the cut. And of course some of these programs are notably more ambitious than others! But they each brought something special to the game and I am glad I watched them all.
I wonder if you will be able to tell what my all-time fave of the decade is. And by the way, if you want more recommendations, here are my lists of the best TV of 2019 and the best TV of 2018. There are yet more best-of lists at the end of this post.
Where to see these shows depends on what country you live in and what company has the rights to a particular show at a given point in time. Given that those circumstances can and do change, I'd consult justwatch.com if you want to know where to find all this delicious content.
I watched a lot of TV in the past decade. A lot. Probably more than is strictly advisable. No regrets. This is the best of what I saw. Let's get into it, shall we?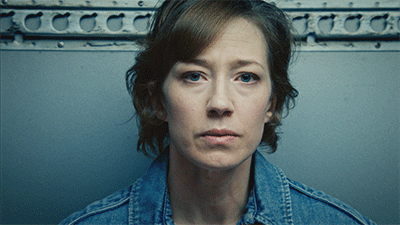 One-hours, in alphabetical order
The Americans
Better Call Saul
Borgen
Banshee
Crazy Ex-Girlfriend
The Crown
DC's Legends of Tomorrow
The Expanse*
Fargo
Game of Thrones
Gentleman Jack
The Good Fight
Halt and Catch Fire
Hannibal
Happy Valley
The Hour
Into the Badlands
iZombie
Jane the Virgin
Justified
Killjoys
The Knick
The Last Tycoon
Lost Girl
Lucifer
Marvel's Agent Carter
Mary Kills People
Mr. Robot
My Brilliant Friend
Orange Is the New Back
Peaky Blinders
Penny Dreadful
Pose
Rectify
Les Revenants/The Returned
Rubicon
Scandal
Spartacus
Stranger Things
Strike Back
Succession
Suits
Sweet/Vicious
Top of the Lake
Terriers
Watchmen
Wynonna Earp
Half-hours, in alphabetical order
American Vandal
Atlanta
Barry
Better Things
Big Mouth
Black-ish
BoJack Horseman
Broad City
Brooklyn Nine-Nine
Catastrophe
Derry Girls
Enlightened
Enlisted
Fleabag
Fresh Off the Boat
Girls
The Good Place
Happy Endings
I Love Dick
Insecure
Key & Peele
Master of None
New Girl
One Day at a Time
One Mississippi
Regular Show
Review
Russian Doll
Schitt's Creek
Speechless
Suburgatory
Superstore
Survivor's Remorse
Transparent
Unbreakable Kimmy Schmidt
A Young Doctor's Notebook
You're the Worst
Movies and limited series, in alphabetical order
Alias Grace
And Then There Were None
Chernobyl
The Honorable Woman
The Little Drummer Girl
London Spy
National Treasure
National Treasure: Kiri
The Night Of
Olive Kitteridge
The Pacific
The People vs. OJ Simpson: American Crime Story
The Night Manager
A Very English Scandal
When They See Us
Wolf Hall
Update on Dec. 10, 2019: Edited to remove Doctor Who, which had a good decade but, as my son pointed out, premiered decades ago. I knew that! But I had a brainfail on that front. Rather than use a TARDIS to permanently erase this error from the timeline, I removed DW and added Regular Show, which — as my son also pointed out — we both enjoyed a great deal. The point here is that my son is excellent.
*Update on Dec. 31, 2019: When first published, this roster had 100 shows, but I've now added The Expanse to make it 101. The Amazon drama released its fourth season four days after this list came out. Around the middle of the show's second season, I fell behind on The Expanse, in large part due to Peak TV glut and various other time-devouring commitments. Fortunately I've had time lately to get caught up, and we finished Season 4 on Dec. 31, 2019. It's a late-breaking and deserving addition to the list!