"Slings & Arrows" arrives on Acorn's streaming service on Monday, Nov. 4, which should be a national holiday in North America, probably.
I wrote about "Slings," the great Canadian series, twice about a decade ago. The first piece I'm republishing below is from 2008 and is an overview written on the occasion of the show's DVD box-set release. The second story, from 2007, focuses on the third and final season. Each season is only six episodes long, which may well be a selling point for many folks overwhelmed by #content.
If you've never seen the show, you can read the first few paragraphs of the first piece safely. There are a few mild spoilers in these pieces but 1. They shouldn't interfere with your enjoyment of "Slings" in any way, if the show ends up being your kind of thing and 2. I've marked where to stop reading the first piece if you'd rather go in knowing nothing.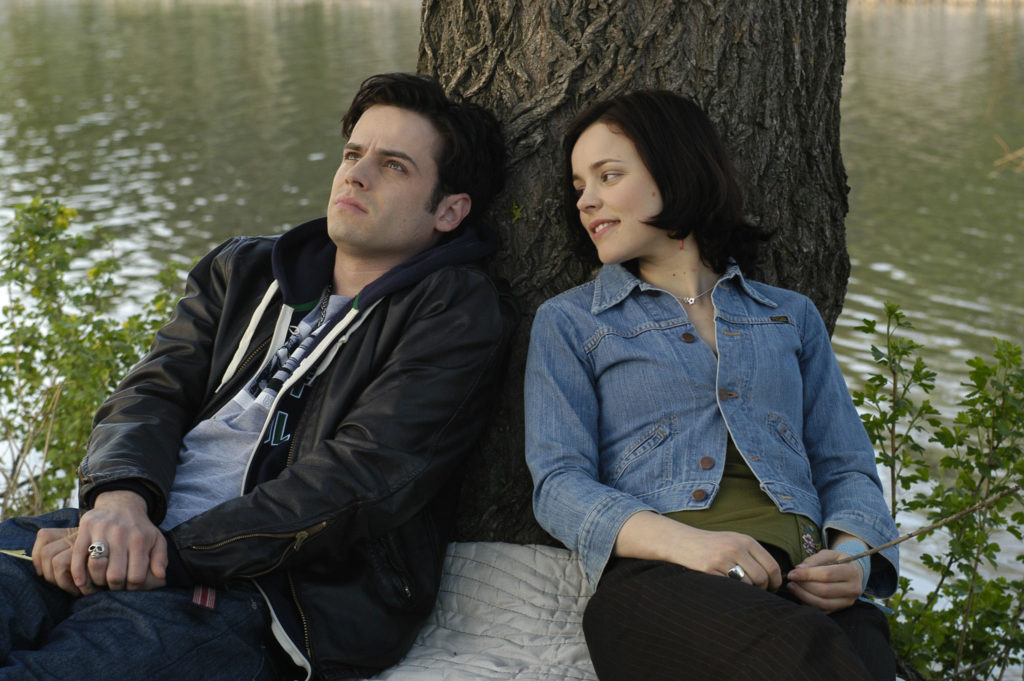 You should definitely go in knowing that I love "Slings & Arrows" and that I consider it one of the great unheralded gems of the last couple of decades. It's lovingly knowing about how hard (and how joyous) it can be to create good art, it's often quite funny, it's genuinely moving at times, and it features fine performances from Paul Gross, Rachel McAdams, Luke Kirby, Mark McKinney, Sarah Polley, Colm Feore, Stephen Ouimette, William Hutt, Don McKellar and many others.
A note about its arrival on Acorn: Season 1 arrives Nov. 4, Season 2 shows up Nov. 25 and Season 3 hits the service Dec. 16. And I know there are now approximately eight million streaming services vying for your money, but if you like U.K. TV, consider signing up for Acorn. It's particularly strong on British TV and, in general, shows in which people wear sweaters while drinking tea or solving crimes (or both).
Acorn's press release reminds me that New Yorker critic Emily Nussbaum called "Slings" "the single best TV show about theater ever made," and she is correct. That said, it's about more than just theater; it's really about why people choose to pursue creative endeavors, despite how hard those paths usually are. "Slings" blends smart satire and humane insight in equal measures, and that is a genuinely hard thing to do. A couple of weeks ago, I tweeted about this Acorn release and the love for the show remains strong.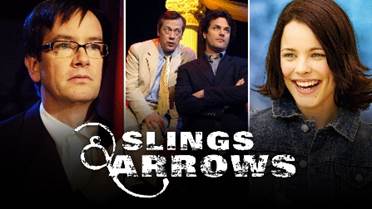 The below was first published Feb. 5, 2007:
The strike by Hollywood writers may be over soon — and hooray for that. But there's been one benefit to this otherwise frustrating TV drought — it's given us a chance to catch up on some worthy programs via DVD. And "Slings & Arrows" may be the ideal viewing choice for these waning days of the strike.
Each season of the Canadian series, which concerns the backstage drama at a Shakespeare theater festival, is only six episodes long, and all three seasons were released in one boxed set by Acorn Media on Feb. 5. The handsome and handy set includes a brand-new disc of extras, but never mind them (the extras aren't great, though the extended versions of some episodes are a nice plus).
The play's the thing, or rather the New Burbage Festival's often-hapless attempts to stage the Bard's classics — that's the main attraction. (There's more on the show here.)
"Slings," which has given showcases to actors such as Rachel McAdams ("The Notebook"), Sarah Polley (the writer/director of "Away From Her") and Canadian stage legend William Hutt, is set in New Burbage's rehearsal spaces, offices and pubs. And no TV show has ever done a better job of demonstrating why otherwise sane people are willing to risk their relationships, their financial health and their sanity, all for the love of the theater.
Those who wrote and performed "Slings" show a palpable love for language and the magic of the stage. And there are fascinating insights into what goes into creating a terrific performance. 
[slight spoilers ahead]
Director Geoffrey Tennant (Paul Gross) spends opening night of his troubled "Macbeth" doing all he can to terrify and destabilize his lead actor, who's too dependent on technique and his own puffed up self-regard. The result of Tennant's perceptive attempts to shake the lead actor from his predictable routines leaves everyone — including the actor — stunned and euphoric.
One small caveat: Each "Slings" season takes a while to really get into gear (but the last couple of episodes of each season are invariably terrific). Another warning: The show spends too much time on the relationship of Tennant and neurotic leading lady Ellen Fanshaw (Martha Burns).
The idea that a slightly deranged director and a self-absorbed actress would have a difficult relationship should come as a surprise to no one.
But those are small quibbles, and shouldn't prevent you from enjoying this backstage chronicle, which is based, in part, on the experiences of the show's creators at Canada's Stratford Festival and elsewhere in the entertainment business (co-creator Mark McKinney was in "Kids in the Hall" and "Studio 60 on the Sunset Strip," and some of the show's creative personnel were also behind the hit Broadway musical "The Drowsy Chaperon").
Despite all the hijinks and intrigue and diva behavior, what "Slings" does best is communicate the idea that art can move the soul — which is why this motley collection of semi-lunatics sticks with it despite every imaginable setback.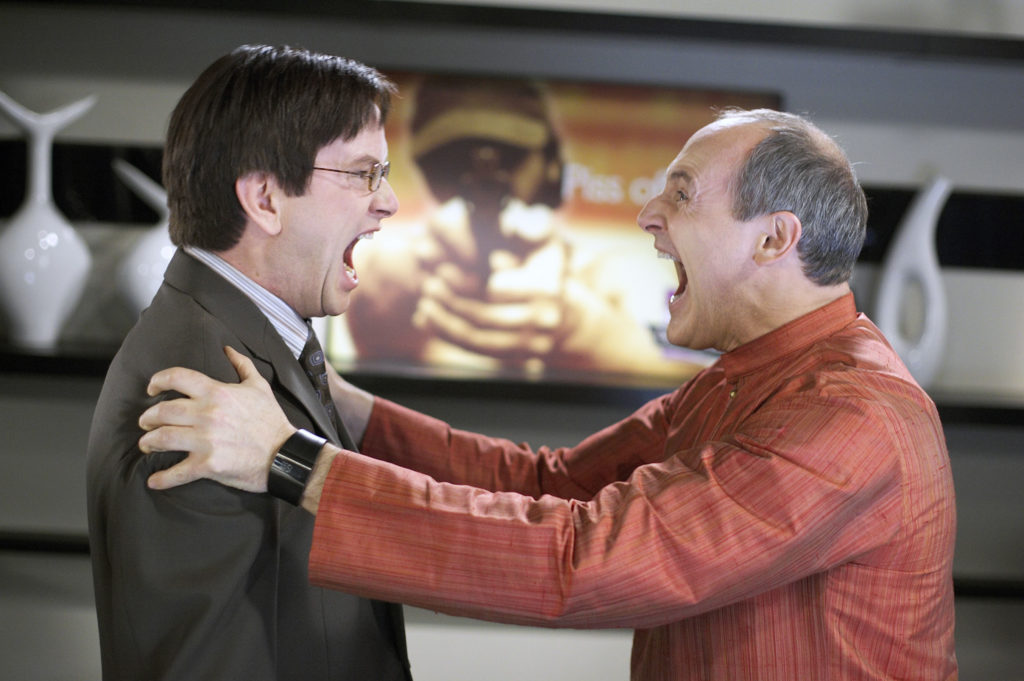 What I recall most about the three seasons of "Slings" are the magical moments of comedy mixed with knowing pathos:
• In Season 1, Tennant, who's struggling with visions of his dead mentor, gives a surprisingly lucid pep talk to the young Hollywood action star who is about to go onstage in "Hamlet."
• In Season 2, jittery theater administrator Richard Smith-Jones (McKinney) hires an ultra-hip branding firm called Frog Hammer. The firm, led by a whacked-out creative executive played by the great Colm Feore, comes up with an insulting publicity campaign that prompts most of the theater's most loyal patrons to cancel their subscriptions.
• One of my favorite characters (he pops up in all three seasons) is ultra-pretentious director Darren Nichols (Don McKellar), who manages to annoy Tennant at every turn, especially with his cold production of "Romeo and Juliet," which puts the title characters into costumes that are more metal cages than clothes.
• With Smith-Jones' unlikely help (he's a musical fanatic), in Season 3, Nichols manages to turn a musical workshop about heroin addicts into a runaway hit, much to Tennant's chagrin.
• The program's finest hour is undoubtedly the latter half of Season 3, which features Hutt playing Charles Kingman, an aging actor whose antics make for an incredibly fraught staging of "King Lear." Kingman terrorizes his Cordelia (Polley), has multiple health scares and otherwise creates chaos, even as he crafts a ferocious performance, with Tennant's help. In Kingman's closing scenes as the aged king, Hutt offers a spine-tingling Lear that will leave you gasping.
Here's one final worthy thing about "Slings & Arrows": Its creators knew when to stop. The entire run of the show totals a mere 18 episodes. As Hamlet said, "brevity is the soul of wit."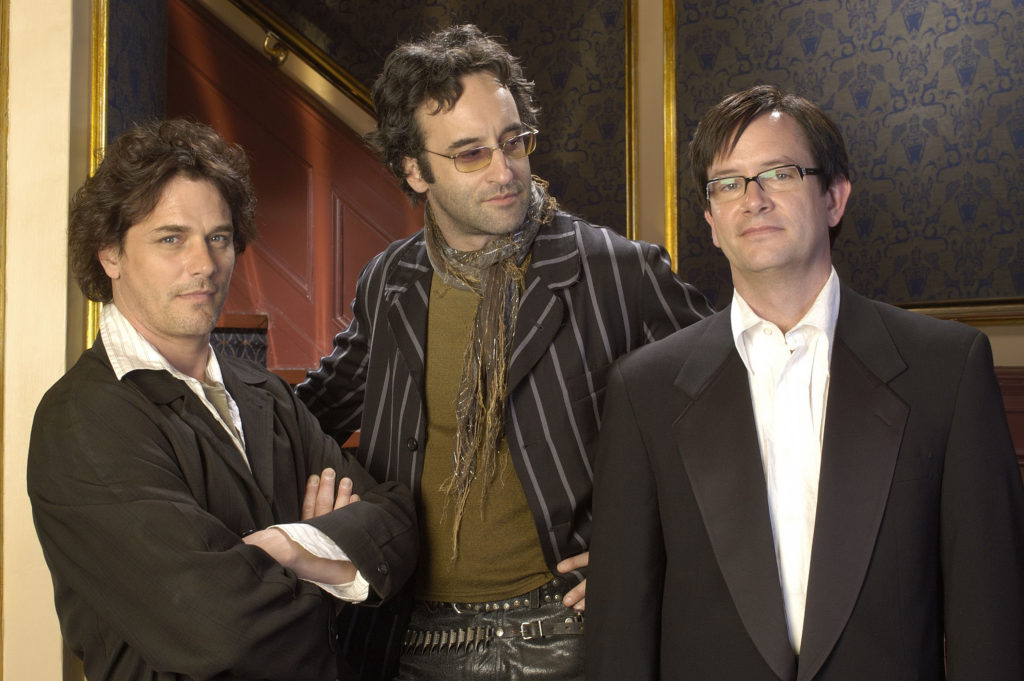 The below was first published Feb. 15, 2008:
What's with these Canadians taking American jobs?
Aren't we Yanks supposed to be crafting delightful backstage dramas about the catfights, crankiness and passion that go into the creation of a work of artistic genius?
Well, I guess if the behind-the-scenes chronicle "Studio 60 on the Sunset Strip" was any good, we wouldn't have to worry about incursions from north of the border (though the terrific backstage comedy "30 Rock" is doing us proud).
As it is, let's just allow the Canadians to show us how it's done with the rollicking and ultimately moving third season of the import "Slings and Arrows," which debuts 7 p.m. Sunday on Sundance Channel.
When we last left Canada's New Burbage Theatre Festival, director Geoffrey Tennant (Paul Gross) had somehow pulled a great "Macbeth" out of his lead actor, despite the actor's diva theatrics, the director's own paranoid hang-ups and regular incursions from the festival's former artistic director, Oliver Welles (Stephen Ouimette). Welles is dead, but that doesn't stop him from popping by occasionally to needle or give advice to Tennant, his testy former protégé.
One of the running gags of the series is that only Tennant can see Welles, so everyone thinks the director walks around talking to himself. Still, given that this is a theater company, Tennant's often the most level-headed person around, and as the new season of "Slings" begins, he needs every scrap of sanity he can get.
The company is taking on "King Lear," and Tennant's got more than the usual array of headaches. His Lear is a handful (the elderly actor is addicted to heroin – and that's the least of his problems), the arrogant TV actress playing Goneril is sowing dissent at every turn, and things aren't going so well at home with Tennant's actress girlfriend, Ellen Fanshaw (Martha Burns).
What's more, Tennant's sworn enemy at New Burbage, the hilariously pretentious director Darren Nichol (the fabulous Don McKellar), is working on a musical that looks very bad but has every indication of being a runaway hit (some not-so-trivial trivia: Several members of the "Slings" team helped create the acclaimed Broadway musical "The Drowsy Chaperone").
Add to that a dithering administrative director, Richard Smith-Jones (Mark McKinney), with frustrated artistic ambitions, a stranded Bolivian musical group living in the theater's basement and a Cordelia (Sarah Polley) who's being terrorized by her Lear and you have a recipe for disaster. Thankfully, the near-occurrence of theatrical disaster is what "Slings" portrays best.
As in the past two seasons, it takes "Slings" an episode or two to really get going (and too much attention is paid to Tennant and Fanshaw's rather predictable relationship). But the cast is uniformly top-notch and "Slings" is ultimately one of the most loving satires that has ever graced television. They may mock it, but the show's creators truly love the stage, and by the end of the six-episode series, you'll be desperate to either see or re-read "King Lear," so passionately does this series convey the hard-won epiphanies of the theatrical experience.
As the frail yet angry Charles Kingman, William Hutt, a veteran of Canada's Stratford Theatre, ends up giving a "Lear" that is heartbreaking. Not many shows can make you both laugh and cry, and "Slings" is one of the few. Don't miss it.